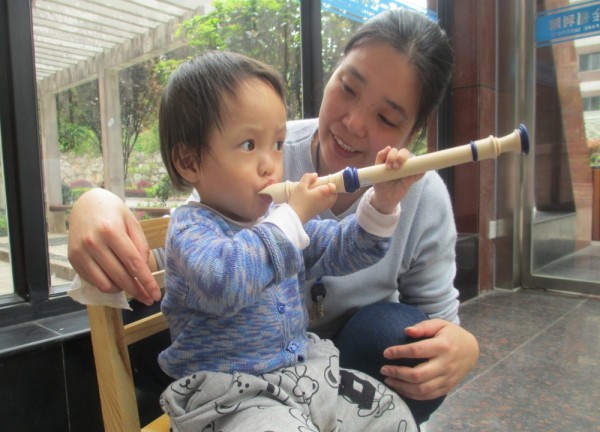 If you ever cross paths with sweet little Hanting, you should know two things: she is a very determined two-year old, and she is equally mischievous!
As a baby in the Infant Nurture Programme in Changsha, Hanting was often seen taking her nanny's hand trying her best to lead her to the activity room. When she would set her mind to something, like going to play outside, nothing would stop her… not even a toy! She would cry until she saw her nanny with the stroller, and then smile.
Hanting loved playing jokes on her nanny. She would put her shoes on the wrong feet and giggle as soon as her nanny noticed. And Hanting liked to trick her nanny. For example, she would pretend to be tired so that her nanny would pick her up and give her a hug. Then Hanting would reach out and pinch her nose! But little did Hanting know that her nanny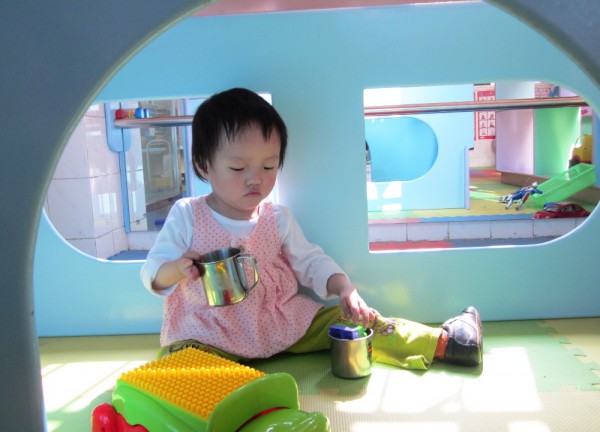 also has a mischievous side−her nanny would respond by making a mooing cow sound that caused Hanting to erupt into her signature giggles.
Hanting is now in the Family Village Programme and also attends our Little Sisters Preschool, so we can see firsthand that she is making huge strides in her new family. Her father is teaching her how to walk, and her mother is teaching her to play the flute. Hanting loves her music lessons and is determined to learn despite her hand deformity.
We have no doubt that she will succeed. A little bit of mischief and a lot of determination go a long way!
https://au.onesky.org/wp-content/uploads/2019/03/Long-Hanting2-thumb.jpg
338
600
Winnie Sun
https://au.onesky.org/wp-content/uploads/2018/07/onesky_logo_AUS-MEDIUM-web300-300x162.png
Winnie Sun
2014-03-17 00:12:37
2019-03-14 00:15:20
A Mischievous Musician!