Celebrating IWD – Veronica Reich
7 MARCH, 2018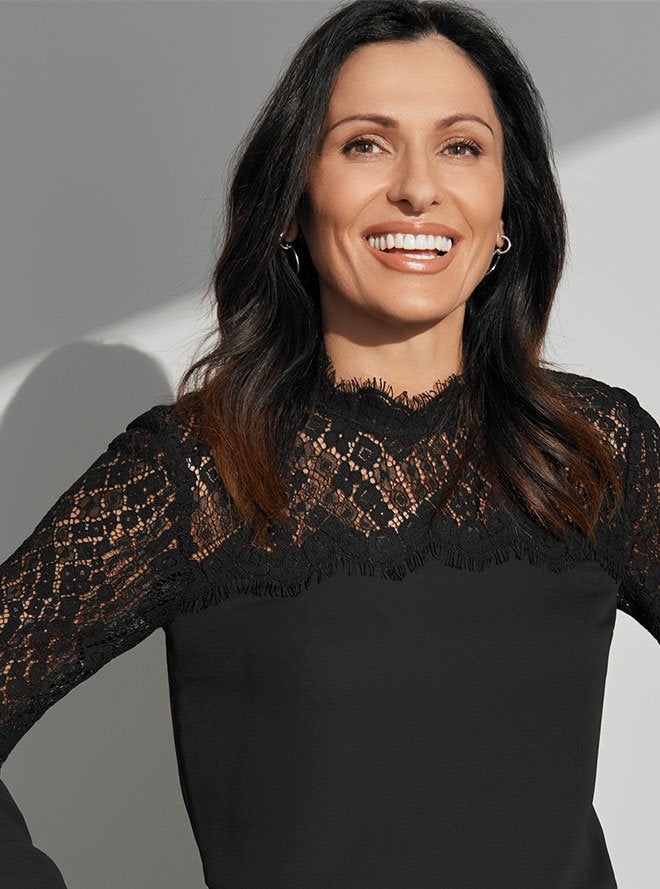 "We must promote gender equality and empower girls to reach their full potential."
Rochelle Courtenay – Founder, Share the Dignity
That Melbourne-based Veronica is compassionate, kind, and generous is a given. It is her drive and resolve to transform a situation in China that many would see as seemingly impossible that makes her so incredible. Half the Sky supports orphaned and at-risk children in China, implementing development programs to combat the devastating effects of institutionalisation.
You see confronting issues in doing your work. How do remain positive and focused on your mission?
Remaining positive and focused is actually simple because at Half the Sky, we see first hand how vulnerable, orphaned and disadvantaged children can actually overcome their unlucky beginnings with the help of loving adults in their life. Our work has found a way to reach hurt children in their formative years – providing them with hope, love, education, life skills and futures.
How do you measure the impact of your work with Half the Sky?
Twenty years ago, our global team began its journey of supporting orphaned and at-risk children in China – implementing development programs to combat the devastating effects of institutionalization. Today, it is our collective efforts that have ensured that over 150,000 children have benefited from the family-like love and nurture provided to them by their qualified caregivers – usually local women who have themselves been transformed by the opportunity to learn and love.
What guides you on a daily basis?
My beliefs around the meaning of my life and my connection with others guide me on a daily basis. As a mother myself, knowing that orphaned babies and children have dedicated people to kiss them goodnight, to snuggle with them, to love them, to praise them and to celebrate them is what helps me stay focused and energized in my work.
What is your personal mantra?
My personal mantra involves not wasting my life and underrating the duty of being happy and grateful! I believe that I am the happiest when I am working on myself, connecting with people who share my interests and values and raising my children to understand that we all need to contribute in some way and challenge preconceptions about what is possible.
When have you felt the most confident?
I have felt most confident when I just don't 'love' but 'show proof of love' – it is one thing to have love in my heart, but another to act in such a way as to benefit the lives of others. My confidence increases knowing that our programs are positively impacting the courageous children that we serve as well as their communities.
What have you learnt from other women in your life?
Other women have taught me how important it is for girls (especially) to have visible and positive role-models in their life. Their demonstration of love, grit, vulnerability, compassion, self-awareness and drive prove to me that women can be effective mentors, inspirational change-makers and great friends.
What do you hope for the girls of the future?
My hope for girls of the future is that their dreams and ambitions are not limited, no matter where they are born. I want it to be the norm that they are provided with skills and options that build their belief and self- confidence that they are valued. World leaders – and all of us – must resolve to promote gender equality and empower girls and remove all barriers that prevent girls from reaching their full potential.
Source: https://www.forevernew.com.au/blog/celebrating-iwd-veronica-reich/ 
https://au.onesky.org/wp-content/uploads/2019/03/iwd-crop-211.jpg
534
950
Winnie Sun
https://au.onesky.org/wp-content/uploads/2018/07/onesky_logo_AUS-MEDIUM-web300-300x162.png
Winnie Sun
2018-03-07 05:09:36
2019-03-11 05:20:02
Forever New celebrates International Women's Day with Veronica Reich