Jenny Bowen, March 23, 2017
Of the 7,300,000,000 humans among us—2,200,000,000 are children.
1,000,000,000 of those children—almost half the children on earth—live in poverty.
935,000,000 are orphaned, abandoned, or neglected.
219,000,000 under five years old are developmentally delayed.
121,000,000 receive no education.
18,000,000 have lost both parents.
The very idea that 1,000,000,000 of our world's most vulnerable children will almost certainly fail to reach their potential is unacceptable.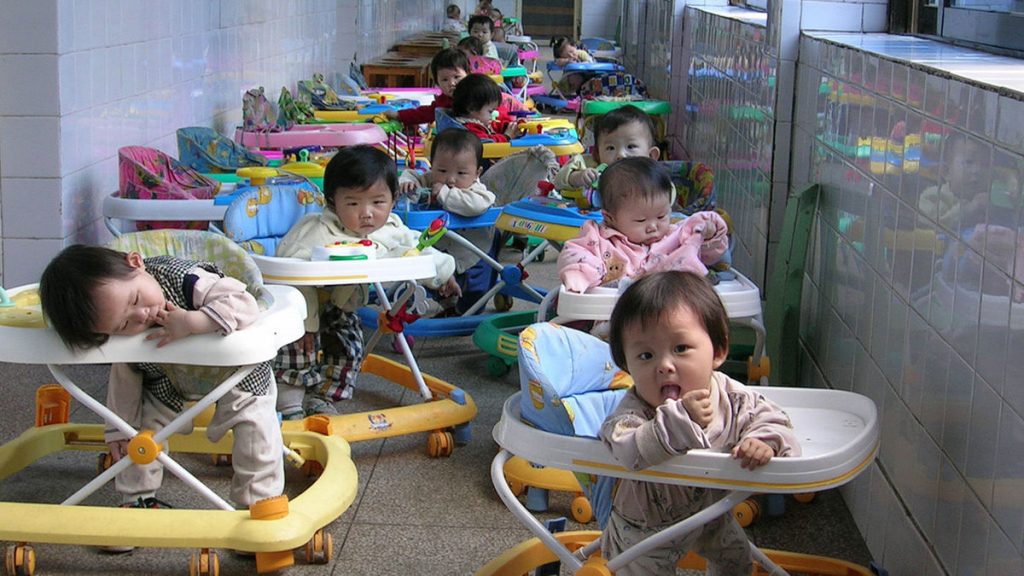 I knew it was unacceptable, the first time I visited an orphanage where eerily silent young children who had been abandoned and then neglected in an overburdened child welfare system, had lost the desire to interact with adults or other children and even the desire to play. I vowed to find a way to bring light back into their vacant eyes, though to be honest, in that room full of children society had given up on, I wasn't sure how.
THE ORGANIZATION: INTRODUCING NGO ONESKY
Now 19 years after founding OneSky, when I see neglected babies and young children in any setting—orphanages, impoverished villages, factory towns—I see vast hidden potential because I am certain that when their nannies, preschool teachers, grandparents, daycare providers and foster parents learn to provide the science-based care that is the heart of all of One Sky's work, the children can blossom just like children in loving families.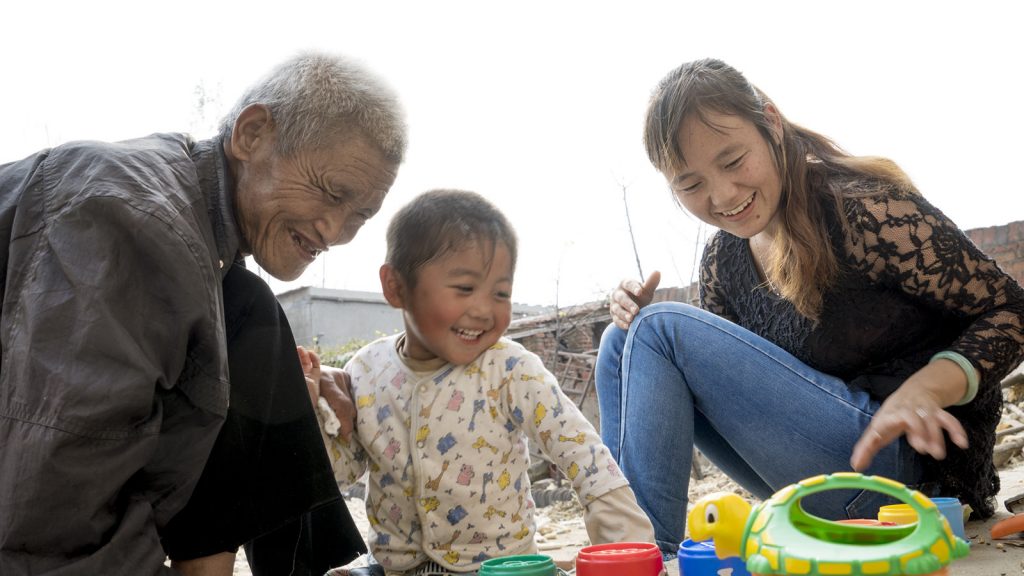 My certainty comes from the fact that I have seen so many wounded children make the transition to eager, joyful, curious learners after they receive the care they need during the early years when their brains are developing at warp speed. Care that transforms them so definitively that on the exciting, bittersweet day they venture out into the world for their first day of primary school, they are ready for new challenges. Because I've seen so many thousands of these transformations, I know that the United Nations goal for every child in the world—that every child will be ready to tackle primary school after receiving nurturing care and stimulating early education—is not a fantasy. It is reachable by the UN's goal year of 2030, if we resolve not to ignore or pity the children who aren't yet receiving the care they need, but instead invest in their futures, an investment that will pay dividends because these incredibly resilient children can help create a better world.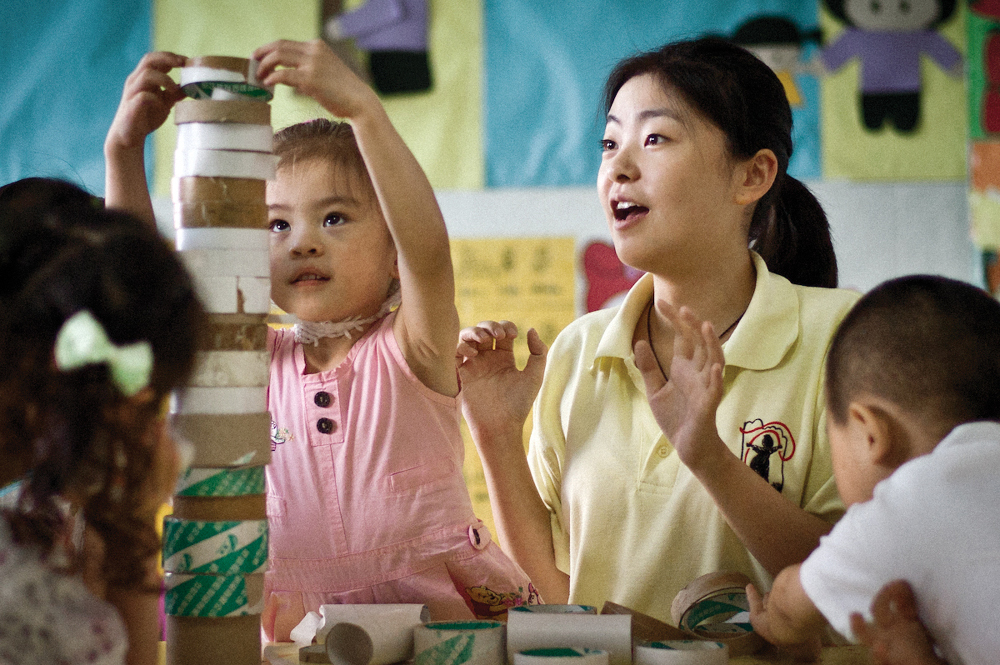 THE SCIENCE
Over the last 30 years, extensive biological and developmental research, has caught up with the ancient wisdom of a mother's kiss by finding in study after study that children come into the world wired for love and if they don't receive it, they cannot reach their full potential.
Young children naturally reach out for interaction through babbling, facial expressions, gestures, and words, and adults respond with the same kind of vocalizing and gesturing back at that. This "serve and return" behavior continues back and forth like a game of tennis or volleyball. If the responses are unreliable, inappropriate, or simply absent, the developing architecture of the brain may be disrupted, and later, learning, behavior and health may be impaired.
Researchers have found, for example, that the brain architecture of children who were severely neglected in Romanian orphanages, was disrupted. Compared to the brains of children living in families, their brains were found to be less active, slower growing, and slower to learn. Yet what's truly amazing about the "serve and return" interaction, better known as the love of a doting parent/s who rock their children to sleep and play endless rounds of peek a boo, is that it can heal children, including neglected children, who have not been lucky enough to receive it from birth.
I will never forget one adoptive mom who was stunned to learn that her healthy, exuberant child had been labeled brain damaged before the preschool teachers we trained provided the nurturing she had never had. "There is nothing wrong with her," her mom insisted and she was right. There was nothing wrong with her that the tennis-match-like, responsive care that spurs healthy development, could not make right.
Even though I've seen so many neglected children, against all odds, thrive in school, I understand why at-risk children are so often underestimated. It takes trained, patient caregivers to see beyond the behavior they have chosen to protect themselves from more pain.
Children like Yutong, who became a silent, sullen little girl after her parents, unable to find work in their impoverished village, left her in the care of her ailing grandparents. After her parents left to work in Shanghai, Yutong no longer trusted the adults in her life. She didn't interact with or trust her classmates either, and even started stealing tiny things from them: erasers, hair ties, candies. Neither did Ruojun, an abandoned child, who entered one of our orphanage-based preschools "full of fear and insecurity" and resolute in her isolation; every day she sat in the corner, head lowered, lest she make eye contact by mistake.
Yet by the time they were school aged, both Yutong and Ruojun were ready. On her first day of school, Yutong was armed with a beautiful new pencil box, the preschool teacher we trained had given her. Far more importantly, she was armed with the confidence she had gained from her loving relationship with her teacher, who walked her home from school every day, helped her make phone calls to her absent parents, and invited her into her home for holidays.
As for Ruojun, she was a revelation to the teachers at her public school who had thought that children living in orphanages could not sit side by side children from loving families and hold their own or, in Ruojun's case, more than hold her own. On her first report card, Ruojun's amazed teachers checked off "excellent" for every subject and included this note, the first they had ever written about a child living in an orphanage: "Ruojun is a student who loves to use her brain and always likes to solve problems. She is very responsible about her work. She is very creative, especially in her drawings."
It took patience, compassion and teachers trained to provide loving, responsive care to launch these two little girls successfully into primary school, but it did not take a lot of money, especially compared to programs for older children that are not only more expensive but less effective: "The longer society waits to intervene in the life cycle of a disadvantaged child, the costlier it is to remediate disadvantage," says University of Chicago Economics Professor James J. Heckman.
That's why, we as a society can't afford to wait, and that's why it is so important for all of us to commit to reaching the UN's 2030 goal. It doesn't make sense scientifically, economically or morally to complacently accept stereotypes that poor, neglected and abandoned children have less potential than children from more advantaged backgrounds.
We know these children have tremendous potential, we know how to unlock that potential, and unlock it we must because we need these incredibly resilient children's help to fix our troubled world.
Source: http://impakter.com/investing-worlds-vulnerable-children/
Save
Save
Save
https://au.onesky.org/wp-content/uploads/2017/03/impakter-logo4-1.jpeg
717
1276
Winnie Sun
https://au.onesky.org/wp-content/uploads/2018/07/onesky_logo_AUS-MEDIUM-web300-300x162.png
Winnie Sun
2017-03-23 10:44:00
2018-05-15 03:57:29
Investing in Our World's Most Vulnerable Children