Growing up in the Changsha orphanage, two best pals, Yinxue 4, and Gaoda, 3, were inseparable.
The children, both lovingly cared for during their early years by OneSky teachers and caregivers, seemed more like sister and brother than mere friends.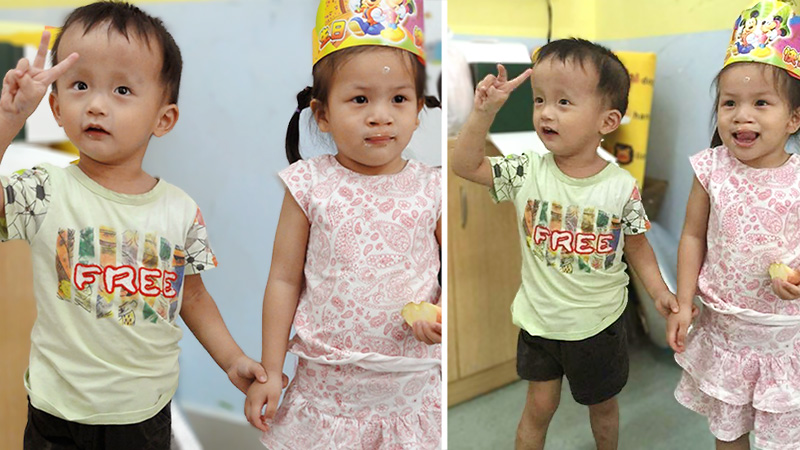 Then, on October 19, 2015, big sister, Yinxue was adopted. Suddenly, the special bond they both depended on was broken. While happy to join her new family in north Texas, she was also sad to leave her young pal behind. Gaoda was equally upset to see her go.
Yinxue began her new life, with a new name—Hannah.  Embraced by her family, Hannah adapted quickly. Yet, likely thinking of the pal she left behind, she would begin crying anytime a playdate would come over and exclaim "I lost my friend!"
Long before the Sykes, Hannah's parents, had even met her, they saw her in countless photos, always holding hands or playing with the same little boy. Sharon Cutcher Sykes, Hannah's mom, was touched by the closeness between the two.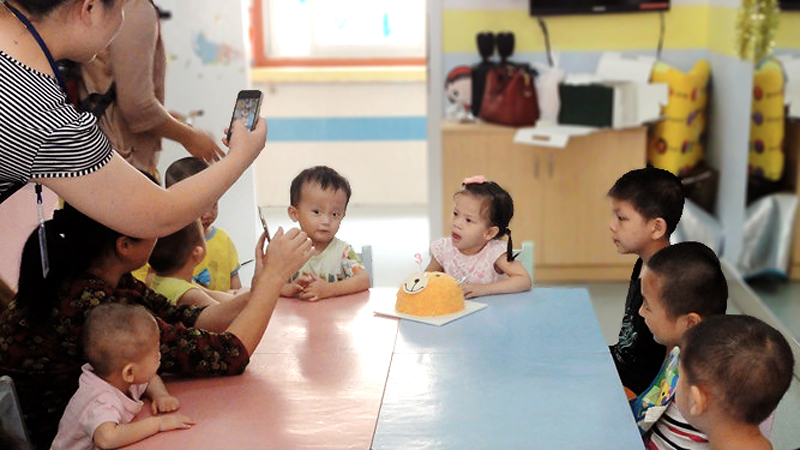 Saddened that they were now separated, and determined to find her daughter's left-behind friend a family, Sharon put out a post on social media, urging her friends to consider adopting him.
"I was thinking that we have to find him a home! I didn't sleep at all that night. I posted on Facebook asking if any of our friends would consider adopting, or if they could share to help him find a family," recalled Sharon. To her surprise, soon after her post circulated, the Clary's, a couple from the exact same area where she lived decided Gaoda was meant to be their son.
Although they we weren't looking to adopt, as they already had a full house with three children, they were motivated to do so by Sharon's post, and nearly a year later they brought Gaoda home and named him Dawson.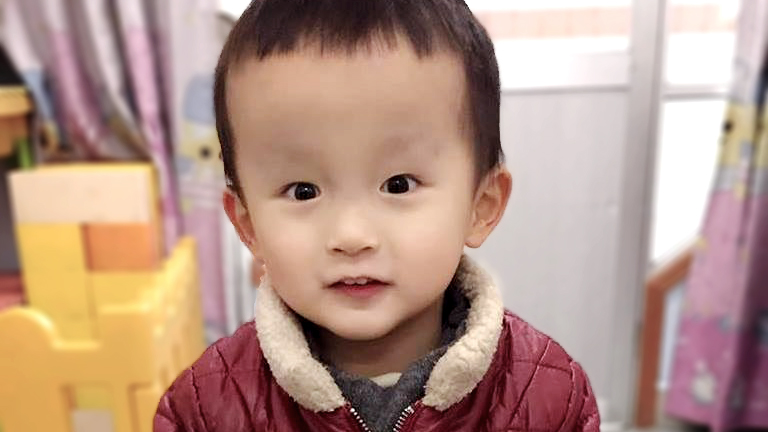 Because Dawson was born with hydrocephalus, the buildup of too much cerebrospinal fluid in the brain, the adoption process went quicker than it would have had he not had special needs.  (OneSky had no part in the adoption process, as OneSky does not deal with adoptions).
The Sykes family waited eagerly for Dawson's arrival. "We had been showing Hannah Dawson's photos during the time they were separated because we didn't want her to forget him. We didn't know if he would remember her. But he did!" said Sharon.
When the day finally came for Hannah to greet Dawson at the Dallas-Fort Worth airport she was filled with anticipation. That excitement spilled over when she finally caught sight of him in person. As the youngsters ran into each other's arms at the airport, they couldn't stop hugging. They hugged and then fell down on the ground, got up and hugged again!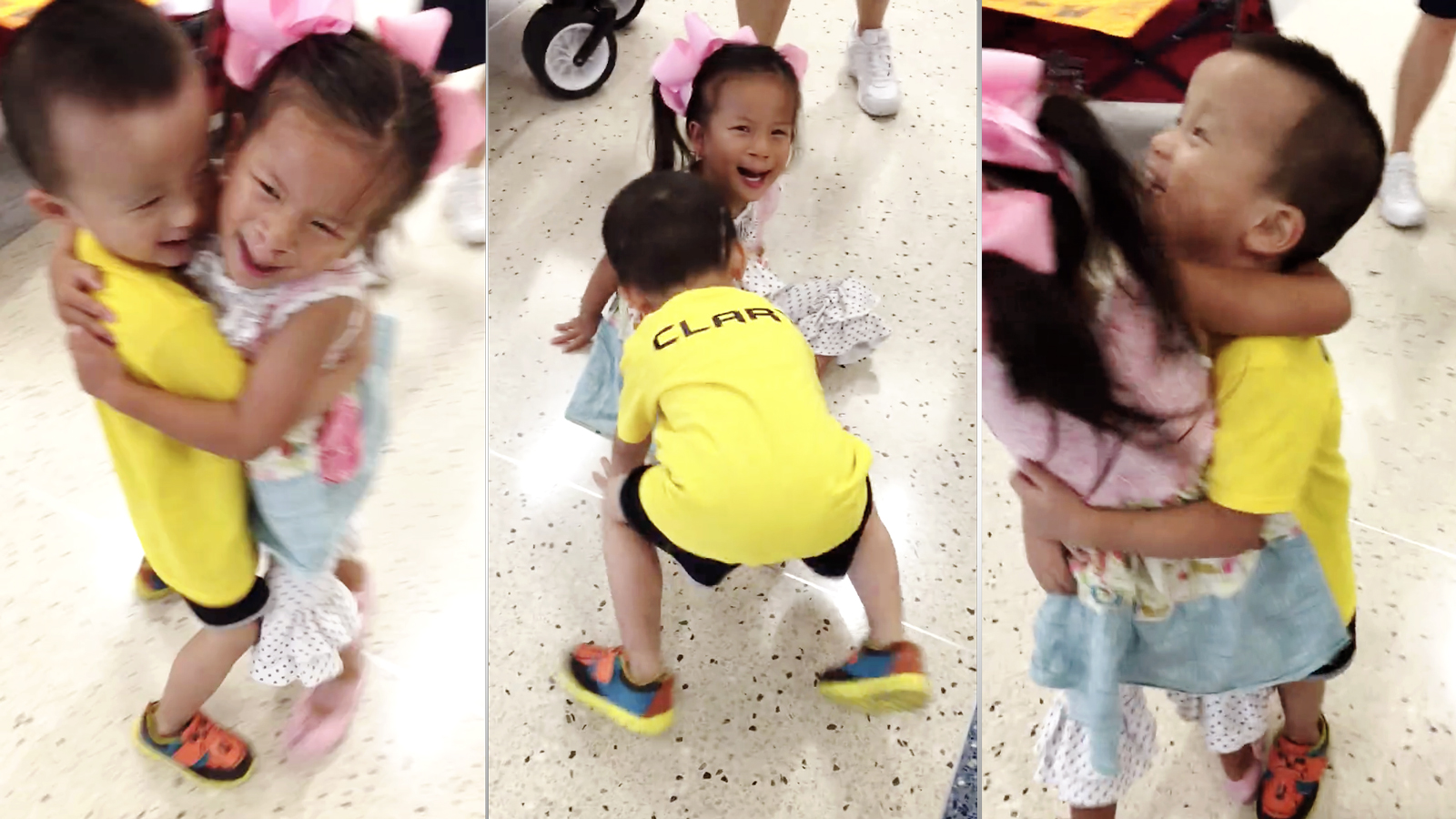 Now the pals live just five minutes away from one another. And, the Sykes and Clary families have since become good friends, seeing each other on a regular, at least weekly, basis.
The almost fairy-tale like story of their seemingly fated reunion back in September, 2016, seems a particularly heartwarming example of the mystical, invisible "red thread" story that so many China adoptive families have made their own. Perhaps there truly is a magical force connecting certain individuals to one another.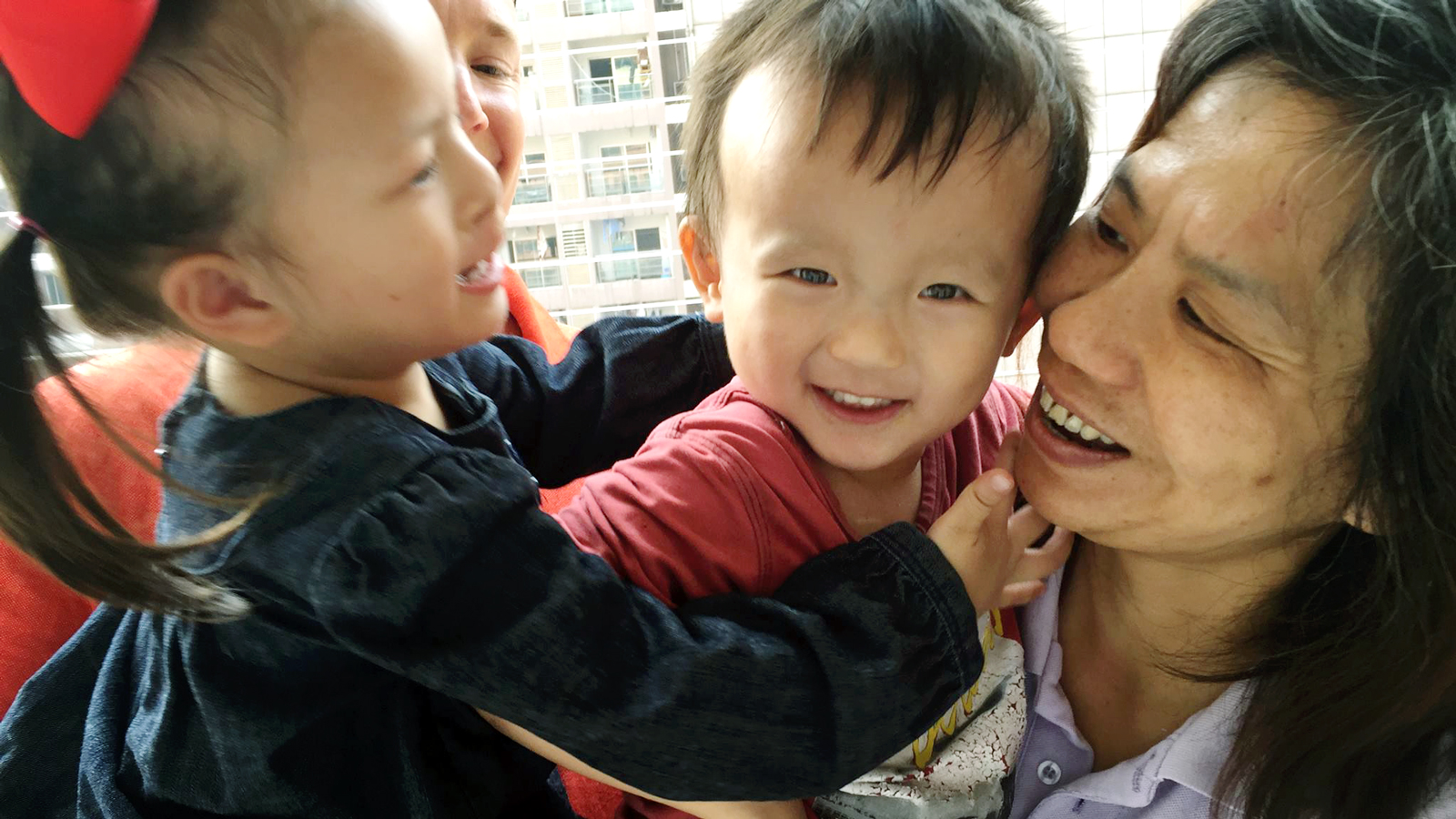 The children's incredible connection and airport reunion was widely reported in various media outlets. (In one article Hannah and Dawson's story included a photo of a nanny shown with the children wearing a Half the Sky shirt.) "We are so grateful our kids came from a Half the Sky (now OneSky) orphanage, and know that is why they have had such an easy adjustment!" said Sharon.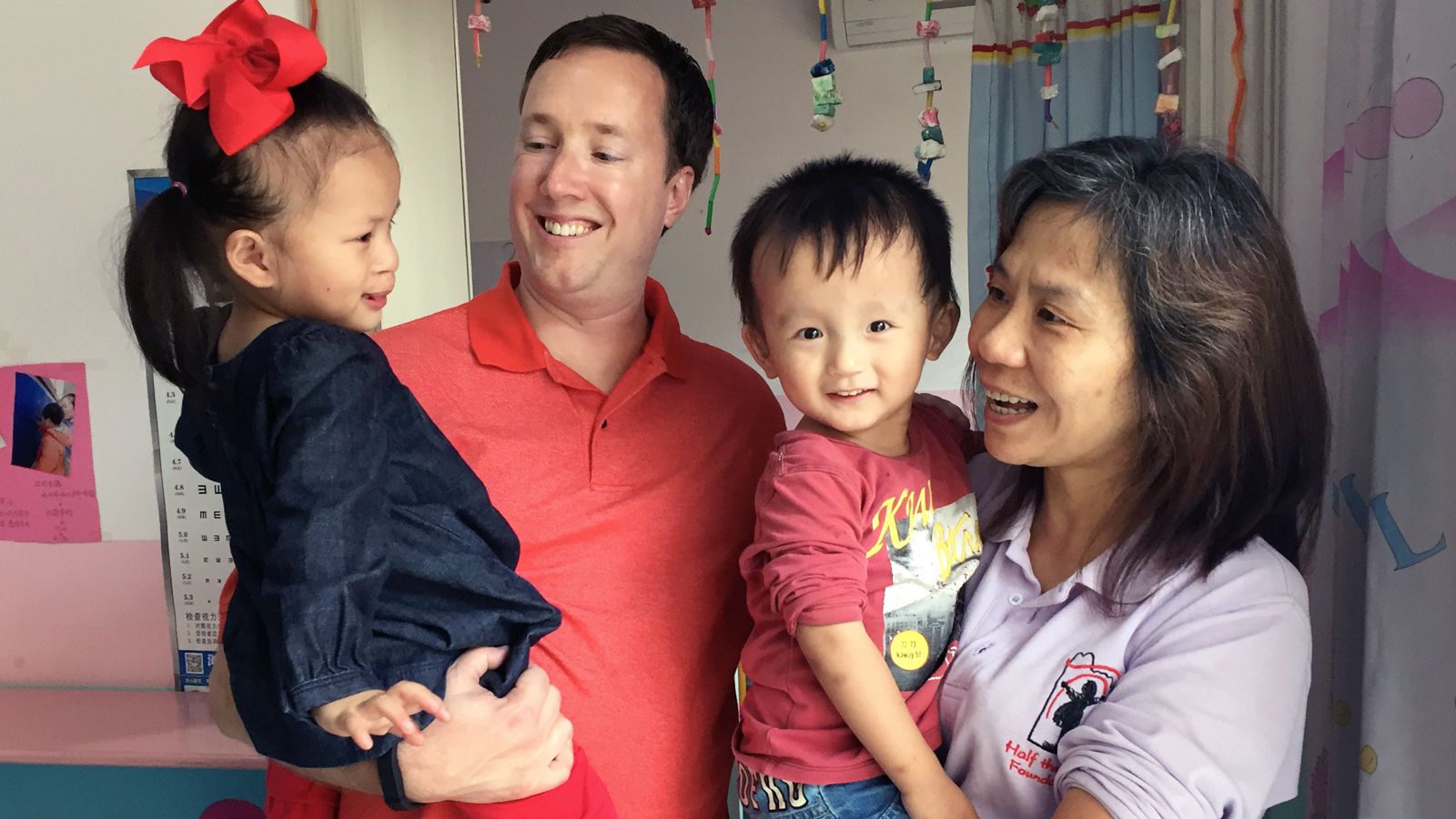 "I love my Half the Sky baby book," said Dawson's mom, Amy Clary, of the giant memory book the orphanage gave her. "I'm so blessed by it and I know Dawson is as well, We plan to get it translated and are so glad for the love poured into our son."
"We feel so lucky that Hannah will have someone in her life who also shares her life experience of being born in China, living in an orphanage for the first years of life, and then being adopted by an American family," said Sharon. "It is such a gift to our daughter."
We look forward to future updates from the Sykes and Clary families about Hannah and Dawson as they continue to grow in friendship, together!
Save
Save
Save
Save
Save
Save
Save
Save
Save
Save
Save
https://au.onesky.org/wp-content/uploads/2016/12/Kissing.jpg
900
1600
Jenny Bowen
https://au.onesky.org/wp-content/uploads/2018/07/onesky_logo_AUS-MEDIUM-web300-300x162.png
Jenny Bowen
2016-12-08 17:52:00
2018-05-11 03:57:06
Pals for Life—Reunited!