Wenjing, a 15-year old girl in our Youth Services program, attends our art classes and is a skilled young lady and quick learner.
A few months ago, our Youth Services Program Director Wang Li came to the institution and surprised the children with new knitting materials. Wenjing was excited and quickly decided she wanted to learn to knit a scarf. After some coaching, she rushed to make her first scarf, but knit it too tightly and also missed a stitch. When the scarf started coming apart, she put it down and exclaimed: "I'm not knitting anymore, it's too frustrating!"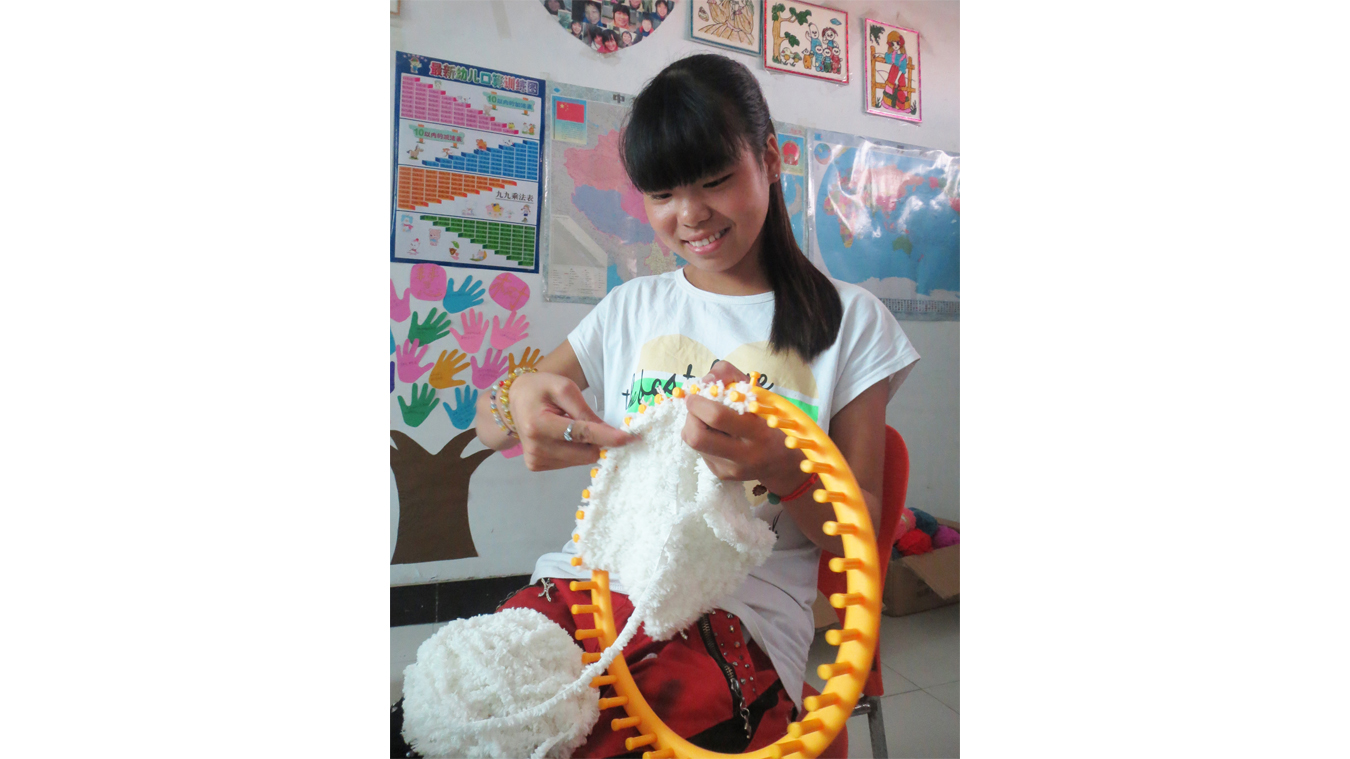 Director Li went over and found her mistake. She smiled and said: "Let's fix it together." One hour later, when her scarf was done, Director Li asked: "So Wenjing, what did you learn from knitting?"
"Don't make it too tight and be more careful and patient," she answered.
"Smart girl! You are exactly right, and don't forget…there are many things you can go back and fix, but many also that you can not, so do everything carefully and with patience."
Now Wenjing teaches the younger children to knit, and she also teaches them the importance of being patient!
https://au.onesky.org/wp-content/uploads/2018/01/wenjing.jpg
1813
3223
Maya Bowen
https://au.onesky.org/wp-content/uploads/2018/07/onesky_logo_AUS-MEDIUM-web300-300x162.png
Maya Bowen
2015-06-29 11:29:00
2018-05-10 03:34:57
WenJing Learns Patience & Scarf-Knitting