This summer, 30 of our Youth Services participants, ranging in ages from 16 to 25, gathered in Beijing for a five-day workshop on digital publishing and new media.
The goal: to have fun, learn about publishing, and produce the summer issue of our Youth Services newsletter.
Here is an overview of their jammed-packed five-day workshop!
Day 1
Icebreakers were the first item of business upon everyone's arrival! Fun memory games helped everyone relax and get to know each other better. Then the group welcomed Tony Cong, a former Half the Sky staffer.
"Tony is a professional photographer who not only takes amazing photos but is a skilled and patient teacher. He took the time to teach us about the origins of the camera and taught us practical skills needed to take a good photograph," said participant Zhang Yahong.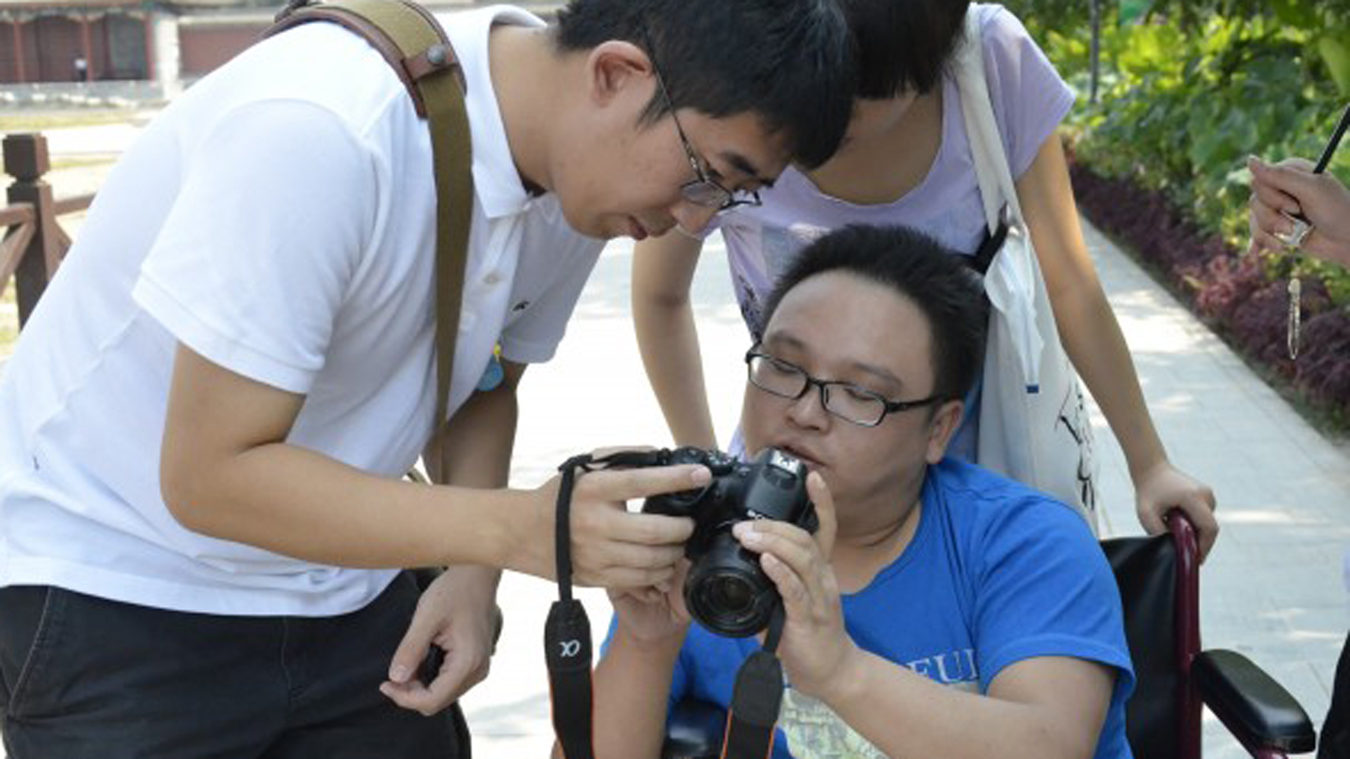 Participants had a chance to put theory to practice that afternoon by visiting the Old Summer Palace. A small photo contest was also held, to see who could capture the best shot of this scenic location!
Day 2
On the second day, the group warmly welcomed Sun Yuyang, a professional graphic designer. Under his guidance, the participants learned to use two pieces of software that would prove vital in the creation of their newsletter: InDesign and Photoshop. "He is funny and patient!" agreed the participants.
After a long day of learning, the group gathered for a relaxing board game night. Groups gathered around tables to play Dixit, Rummikub, Twister and Poker. Laughter filled the room!
Day 3
On this third day, Half the Sky invited news broadcaster Sunny Zhao, from China International, to come meet the participants. Participant Ye Zhenliang, was particularly interested in this meeting as he is hoping to launch a foreign language learning show on his university radio station.
"She shared her life and career stories with us. As her audience, we were all enchanted by her charisma and rich experiences!"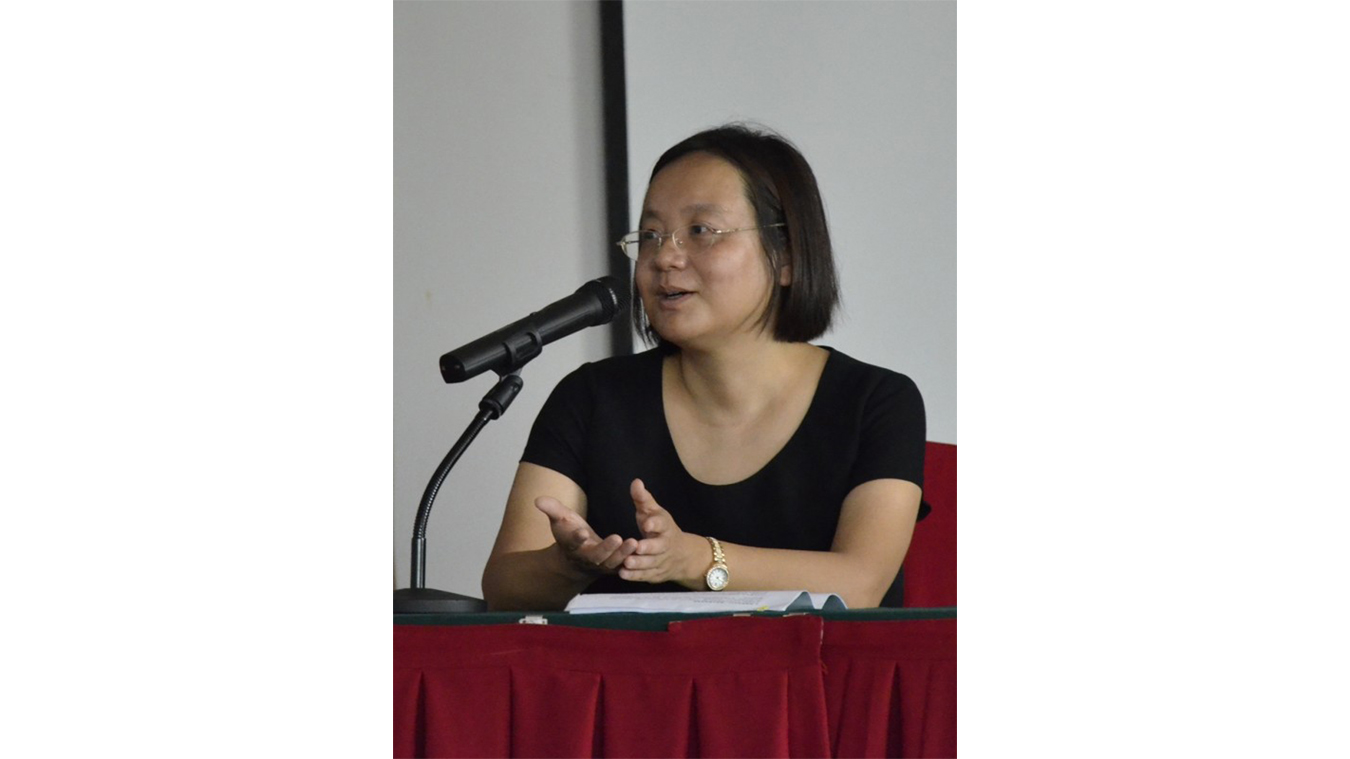 That afternoon, the team tackled its first production meeting. Participants established the timeline, job assignments, theme, and stories for the newsletter, and a hot debate ensued on how to make the newsletter as attractive as possible.
Day 4
Michael Zhang from Barclays, the sponsor of this year's workshop, spent the morning with participants on this fourth day. Michael shared his experience of growing up in a village in Jiangsu Province and being one of the only ones to move on and get a university education. He offered many words of wisdom to the youngters, and encouraged them to follow their dreams: "Remember, your job in this world is to prove that you are a swift horse, and find someone who can appreciate your wits and talents," he said.
Guangzhao, one of the workshop participants, also shared his experience of overcoming the odds. Born with cerebral palsy, he was abandoned in a train and fostered by a loving family until sadly, he was orphaned again and sent to live in an institution. But his life changed in 2011 when he had the chance to write a song for the famous actress Yang Mi. His song was used as the theme song of her play… what an honor!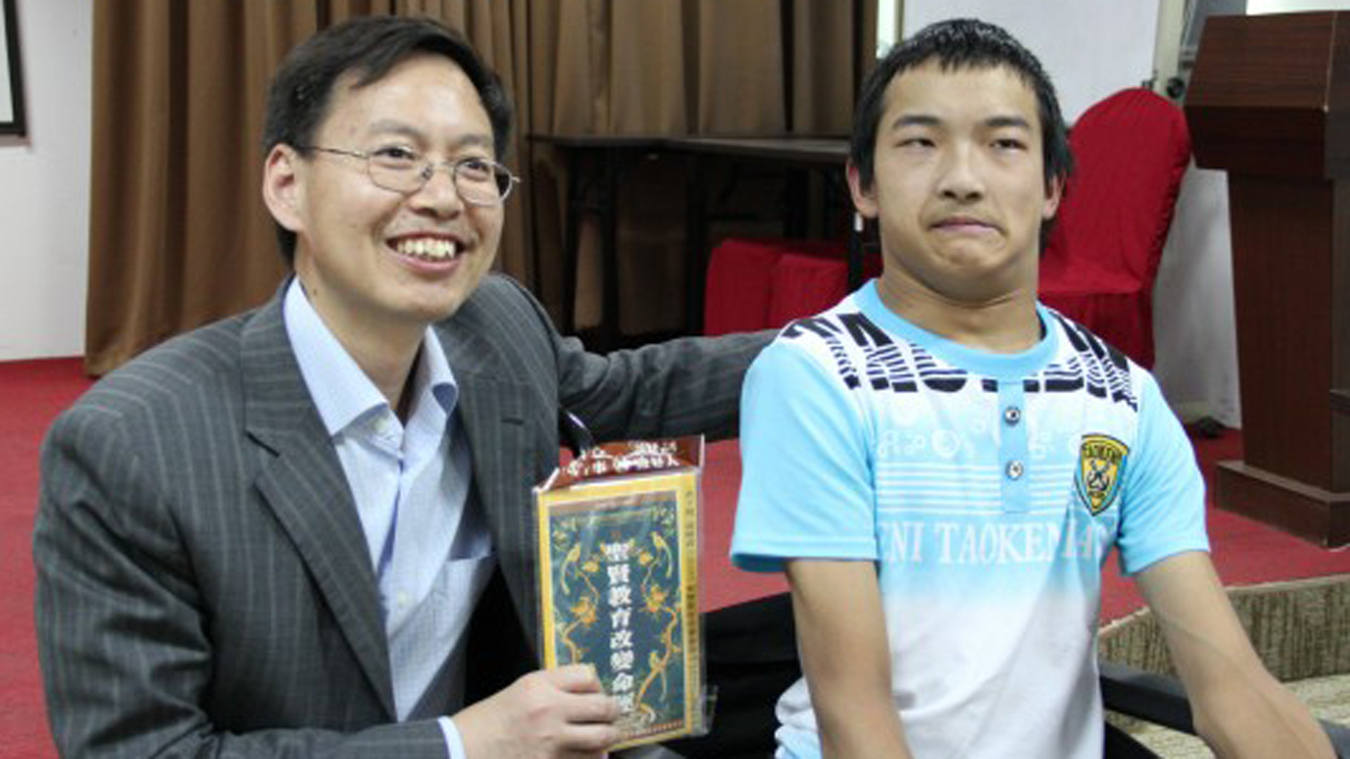 That afternoon, the participants visited the offices of PricewaterhouseCoopers and participated in workshops on resume writing, job hunting, interviewing and financial planning. Our participants left a great deal more prepared for the competitive job market!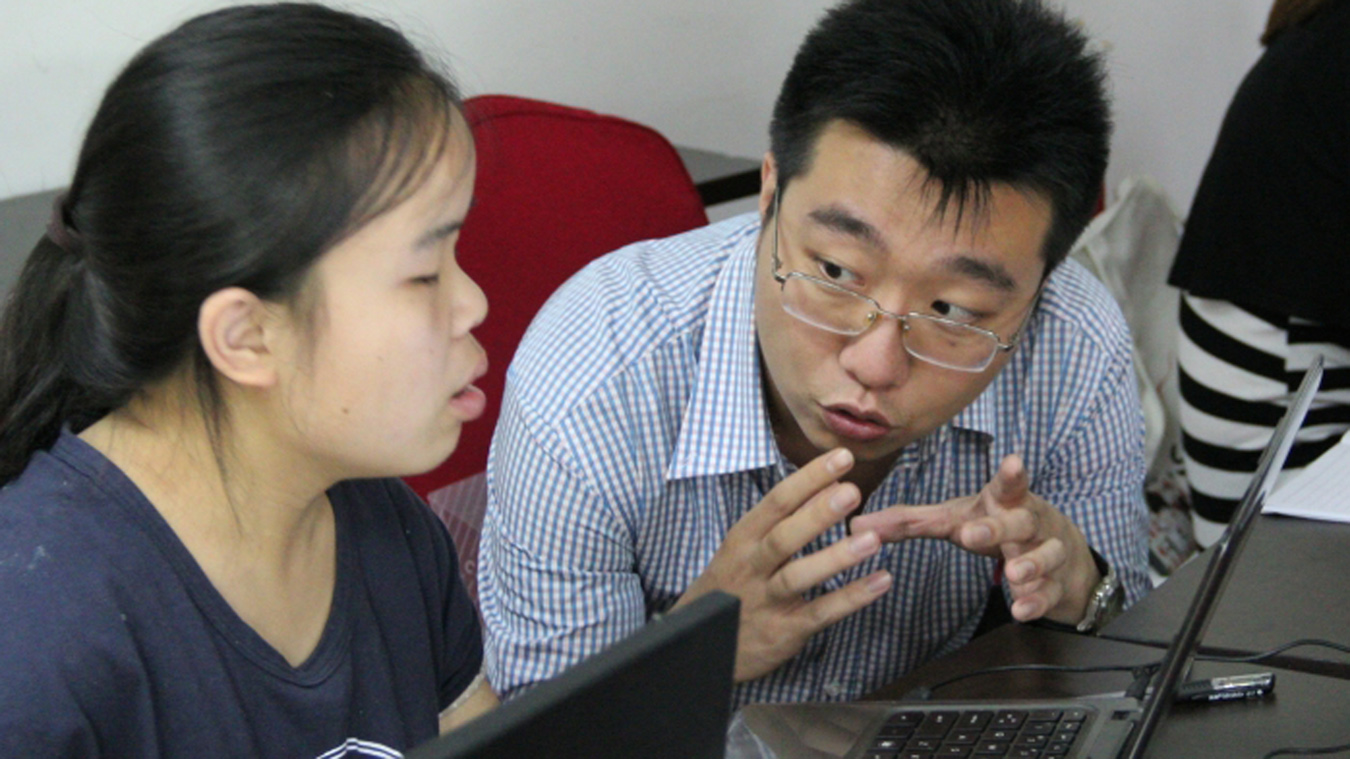 Day 5
The newsletter was now in great shape so the team had a chance to do some sightseeing and gather at a local bakery, where one of the workshop participants, Zhao Shuang, a Western cuisine student, taught the group to bake cakes, chocolates and cookies.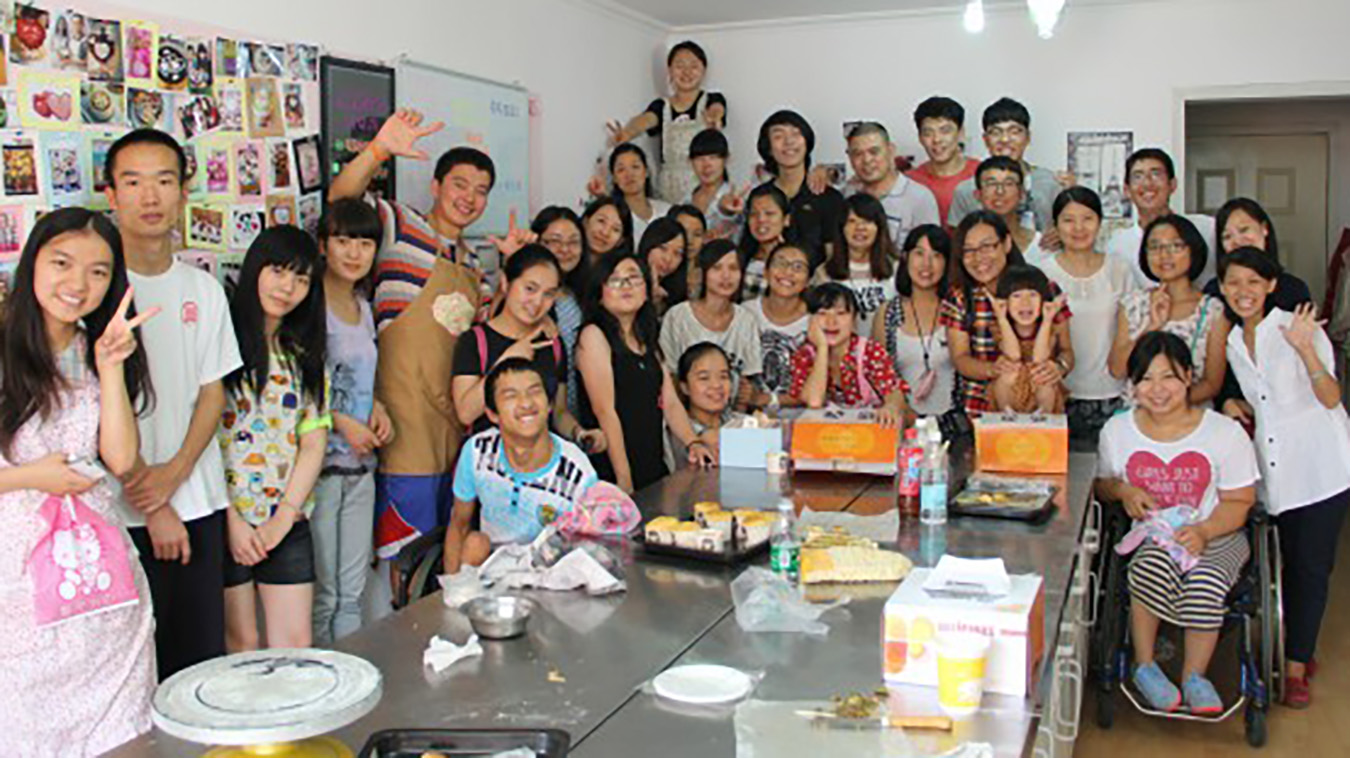 A cake with the Half the Sky logo was the best achievement of the day!
Thanks to the generous financial support of Barclays, the group of students benefitted greatly from this one-week intensive workshop and although the students were sad to part from each other at the end of the day, they knew they were leaving with three things: great memories, great knowledge that would help them in their future careers, and a great new issue of the youth newsletter!
https://au.onesky.org/wp-content/uploads/2017/12/2014-Youth-Services-Workshop.-4.jpg
761
1350
Maya Bowen
https://au.onesky.org/wp-content/uploads/2018/07/onesky_logo_AUS-MEDIUM-web300-300x162.png
Maya Bowen
2014-09-24 13:56:00
2018-05-10 03:50:19
2014 Youth Services Workshop